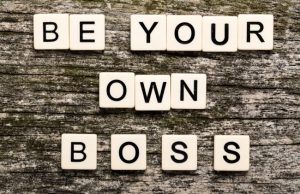 Want to start a home-based business online or simply work from home in some capacity?

 
Whether you're seeking income, independence, freedom, or flexibility; we can help you find it and build a profitable, legitimate home-based business to support it.
There's a proven path to success in this economy, for folks with and without marketing skills. Let us show you the way.
When it comes to making money online, businesses fall into basically two categories – Network Marketing and Internet Marketing. They have much in common. However, they are two completely different types of businesses. Each is based on a different business model and requires different skills to succeed. In an effort to decide which business model best fits your dreams and aspiration lets look at some basic definitions.
What is Network Marketing?
Network Marketing is the distribution of products and services through a network of independent representatives.  Each representative may responsible to consume  a small amount of products.  And recruit others to do the same. Sales volume is generated through a lot of people each month buying and selling a small amount of products. Commissions are paid based on new distributors joining the organization and consumption of the products and services within the network.  A Network Marketing company can eliminate the need for expensive advertising campaigns and use that money to pay commissions to its independent distributors. By deploying a network of distributors and also get paid for sharing products they love with others through word of mouth. Network Marketing is getting paid over and over for working one time.  Passive income and residual income that comes in month after month.
What is Internet Marketing?
Internet Marketing in and of itself is simply using the Internet  to instantly communicate with hundreds of millions of hot prospects with the click of a button. The Internet has absolutely blown down all of the old barriers to commerce, allowing you to create a business from scratch with free or almost free tools, technologies, and strategies that you simply would not have had access to otherwise.
Internet businesses are almost exclusively run and operated on the Internet, but that doesn't mean that you cannot implement specific parts and components of network marketing into your Internet marketing business – or vice versa. In fact, the best business model may be blending these two specific strategies into one another (taking the best of both worlds, if you will) and creating a completely new model allowing you to dominate your market and industry almost immediately
While it's impossible to say which strategy will work for your specific situation, the important thing to realize is that both of these models have proven effective. 
It's now time for YOU to take control of YOUR career forever.
Millions of people are deciding they no longer want to solely depend on a 9-to-5 job to pay the bills or climb their way up the corporate ladder.
Instead, more and more workers are taking charge of their financial future. Many either strike out on their own or explore "side" opportunities to bring in extra income.
Americans are eager to use their talent and ingenuity to make money in creative new ways. The recent popularity of TV shows such as Shark Tank or First Time Flippers attest to this trend. In the modern work world, the company man is out, the entrepreneur is in.