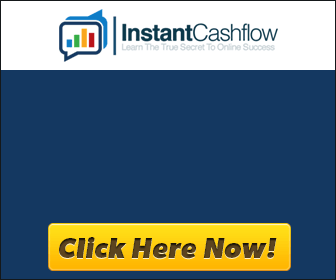 August 2003, Maria and I went to an online marketing conference in San Francisco. Having recently left our positions in the corporate world, as International Marketing Executives, we felt we'd learn very little at this "Big Seminar".
WOW were we mistaken. Thinking we'd get a sip of water – we were hit with a fire hose of information. The speakers were all the top professionals in various elements of Online Marketing. Heck, we didn't know that some of those disciplines even existed.
One of the presenters and organizer of this amazing "Big Seminar" was Armand Morin. His explanations of the various topics were straightforward and easy to understand. As is a custom, each of the preceding presenters offered a course or training at the end of their presentation. Armand was not exception. However his course was different. It was presented, as an opportunity to "Earn While You Learn" The cost, we felt, was very expensive. It was much, much, more than any of the other speakers.
However, we were so impressed with everything that day, we considered the offer. For about $2000 and 10% of whatever we earned, Armand would teach us, and a few others, how to earn money from those little ads you use to see on the side of a Google search.
After much deliberation, we decided to spend the money and join this elite group of students. Then the fun began – using software, developed by Armand, we all started to build websites, that were in effect resource centers. We formed a master mind group and supported one another as we discussed our training, learning and efforts.
I'll never forget that first night, after launching our first few sites, we sat, waited and watched as our Google account sprang to life. We had just earned $.07. Yes – 7 CENTS! It wasn't the amount that mattered it was the realization that Armand's training and systems worked. Over the next few months and years that seven cents grew to over $2,700 a day in revenue from Google.
The only constant on the Internet is change. Most of our sites no longer generate huge amounts. However – today, we still earn revenue from sites we developed with Armand 14 years ago and haven't touched since.
Why the long story? Simple – Armand is doing it again – sharing his knowledge and secrets as only he can. After years of waiting for all the pieces to be in place, Armand has launched his most ambitious program ever – Instant Cashflow!
We were privileged to get an early notification of the program. When I shared the information with Maria her response was simply – "well that's a NO Brainer. We made a lot of money with Armand in the past. I'm sure we'll do it again with this new program."
It's now my pleasure and honor to offer you the opportunity, to see for yourself, how you too can join this amazing gentleman and Earn While You Learn. Regardless of your industry or situation you can apply this knowledge immediately.
Is this a get rich quick opportunity – ABSOLUTELY – who do you know who wants to get rich slowly?